At Town & Country Group, safety is Priority #1, especially when it comes to electricity. Moisture around power outlets can cause electric shock and serious damage. Protect yourself and your home by using Ground Fault Circuit Interrupter (GFCI) outlets.
A GFCI outlet shuts off electrical power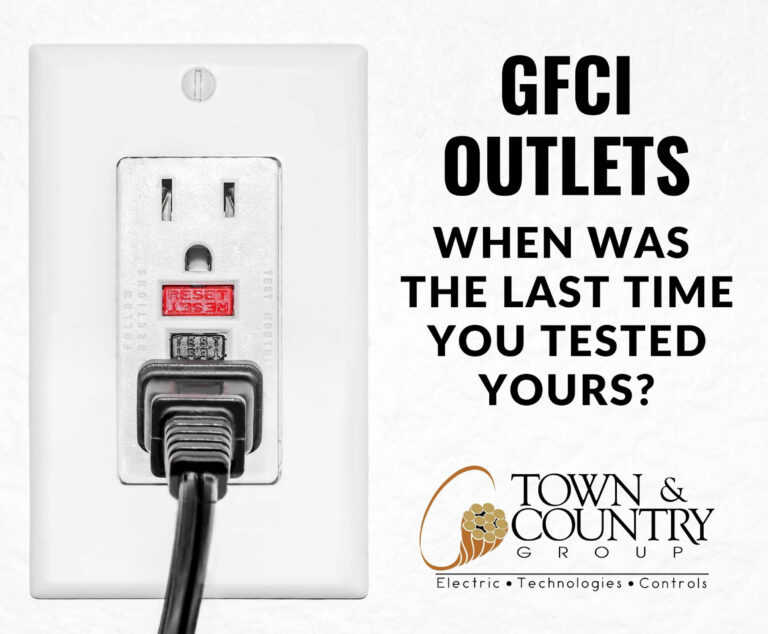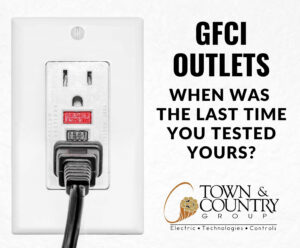 when an imbalance in the electrical current is detected. GFCI outlets are required to be installed in wet locations, on the exterior of your home, and in various other locations. 
Test GFCI outlets each month to ensure they are working properly. To test, press the TEST button. This will cause a fault and turn off electrical power going to this outlet. Then, the RESET button should pop out. Pressing the RESET button will restore power. If either of these buttons doesn't work properly, have a licensed Town & Country Group electrician install a new GFCI outlet promptly.